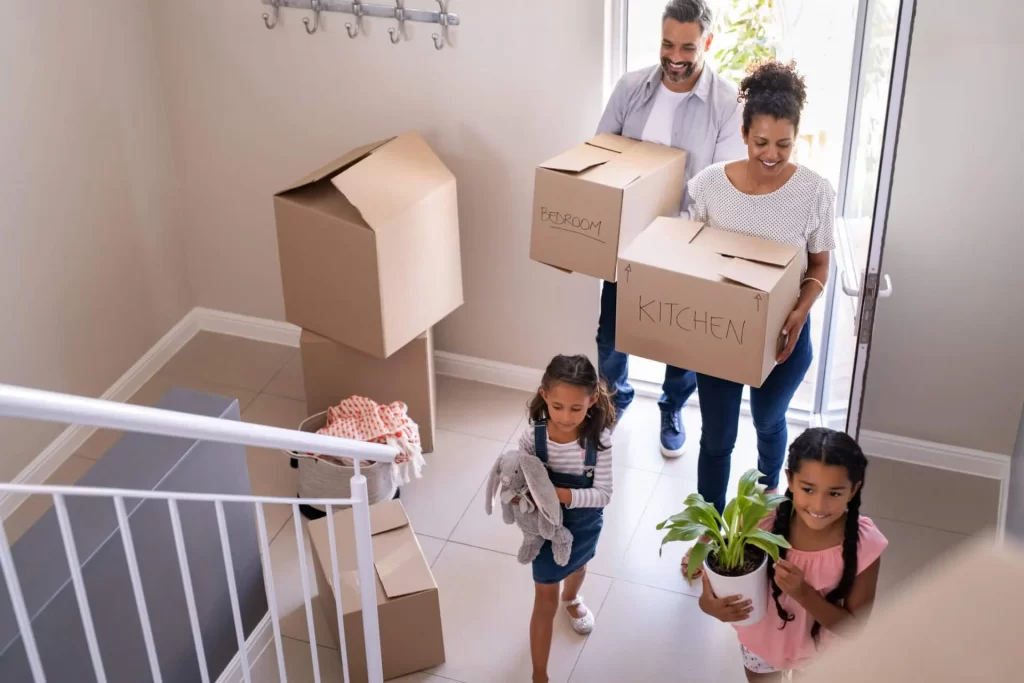 Many landlords get nervous at the thought of leasing their Temecula rental property to families. After all, kids bring a whole new level of excitement to life and can be more than rough on a rental home. That said, families with children are protected under the federal Fair Housing Act.
In other words, whether you like it or not, you have to entertain the thought of having a family living in your rental property. You cannot discriminate against families with children.
If you want to make sure your Temecula rental is family-friendly, keep reading. We've gathered the best ways to make sure tenants with children feel at home when they check out (and eventually lease) your rental property.
How to Make Your Rental Property Family-Friendly
1. Learn About the School Zones
Location is one of the most important things to consider when you invest in a rental property. And while you may not have a family with kids living in your property, you just never know who your next tenants might be. Because of this, you must educate yourself about the nearby school zones.
School zones are crucial to those with school-aged children. Parents and guardians want to know their child will attend a great school while leasing from you. In fact, they will often seek out rentals in areas they think have good schools. Trust us, they are going to ask you for information about the nearby schools.
2. Understand the Neighborhood
Another key factor when it comes to the location of your rental property in Temecula is the surrounding neighborhood. Remember, there is no glamour in buying the best rental property in the worst neighborhood. No matter how great your property is, people will stray away from bad neighborhoods.
That said, even if you know your property is in a great area, you should know all about it. This will put parents at ease and help them envision their family living there.
Here are some things to learn about that can help hype up your Temecula property and secure a family:
Public and private school options
Nearby playgrounds, parks, and rec centers
Kid-friendly restaurants and entertainment hotspots
Walking and biking trails
Lastly, you might want to consider looking into your legal responsibilities as they relate to the sex offender registry. You may be on the hook for revealing that kind of information to prospective tenants with kids.
3. Double Check the Yard
Any successful landlord will tell you that curb appeal is one of the most important parts of a rental property that is available. So, having good landscaping, a clean house exterior, and an inviting front door is a good way to help make a good first impression.
However, if your potential tenants have kids, you can trust they'll look beyond those things. Parents and guardians want their children to have an outdoor area to play in. This means they'll be looking for grass, fenced-in backyards, shaded areas, and more.
If you have a pool, make sure to include a locked fence around it to show tenants that their children will be safe. Another good thing to think about is adding a lock near the top of the door leading from the inside of your rental to the backyard. Little fingers love to unlock doors and play. The last thing anyone wants is a child left unattended in a backyard with a pool.
4. Add Additional Safety Features
Parents and guardians want to know their kiddos are safe at all times. This is why you must make sure to prioritize safety features in your rental and point them out to potential tenants with children.
Some safety features families look for include:
Pool safety gates
Double bolted locks (top of the door locks)
Fencing around the backyard
Motion-sensor lights
Window locks
Porch or balcony railings
Exterior house camera and/or doorbell camera
Carbon monoxide and fire detectors
Making your rental property in Temecula as secure as possible will ease any fears the grownups have and make your property much more family-friendly.
5. Create a Bonus Room
It's not enough to have enough bedrooms and bathrooms for tenants that have kids. Families with children are always looking for better ways to organize their kids' toys. And the last thing they want to think about is having to stash everything in a bedroom.
Kids love to play and make a mess. If your rental has a bonus room, point this out to tenants checking out your rental. If you haven't invested in a rental yet, be on the lookout for properties that have bonus rooms or the space for an added room. This additional living space will make many parents happy.
6. Be Open to Allowing Pets
72% of renters in the United States own pets. You can bet there are plenty of families with children that have pets and are looking for a place to live.
If you don't already allow pets in your rental, you might want to reconsider to make your Temecula property more family-friendly. After all, not many families are going to be okay leaving their furry pet behind just to live in your rental.
Of course, pets have the potential to do a lot of damage to your property. That's why it's a good idea to have your local property management company help you draft an airtight lease with a pet provision. In the provision, you can outline the rules regarding having pets in your property. You can also choose to collect a nonrefundable pet deposit and a pet fee that is added to the rent each month.
7. Install a Play Structure
There are rental properties that are not near parks. Unfortunately, many families look for parks to take their kids to.
If your community lacks a play structure or there is no nearby park, consider installing a play structure in the backyard if possible. You can start by adding some mulch or soft surface to the yard where the play structure will be. From there, choose an exciting structure that will give kids a good outlet for their energy. If your tenants' kids can run around and play in the safety of their backyard, you can bet they'll be happy to continue leasing from you.
8. Think About the Wear and Tear
It's common knowledge that kids make life more fun – and messy. As a landlord looking to keep your Temecula property in top-notch condition, it likely makes you nervous to think of muddy shoes on the carpet, crayon on the walls, and so much more.
Of course, you have the security deposit your tenants provided at the start of their lease term to handle any damage that goes beyond normal wear and tear. However, the definition of normal wear and tear will differ when it comes to families with children versus those without. Plus, no one wants to spend the time repairing a wrecked property before placing new tenants.
If you want to make small renovations to your rental property to make it more family-friendly, try some of the following:
Install wood or tile floors that are easier to clean and harder to stain
Replace old doorstoppers with stronger ones to prevent holes in the walls
Use a satin finish paint for increased durability and easier cleaning
Replace light-colored carpet with darker colors
Install a small tile section near doorways that will collect dirt before the carpet
Although these things may seem small, they can go a long way in saving your rental from excessive wear and tear.
And don't forget to make it easy on families by using a property management company that has an online portal for paying rent, asking questions, and submitting maintenance requests. This will reduce the wear and tear issues often seen at the end of lease terms and satisfy your busy tenants.
Final Thoughts
Are you in need of reliable property management in Temecula? Then contact us today and see how we can help you market your property to tenants with children.
At Scout Property Management, we know that when it comes to placing new tenants in your rental, you're looking for high-quality people that care for your rental and pay their rent. But more than that, you're looking for a property manager here in Temecula that puts both landlords and tenants at the forefront.
Striving to exceed your every expectation, we have the experience to handle rentals no matter how big the family is that's leasing it. With our technology-driven approach to property management, we provide busy families with easy ways to pay rent and request repairs. With us, you don't have to worry about a thing. All you have to do is trust that your investment is in good hands.