As an active member of the military, you have a lot on your plate. Not only are you serving our country, but you may also be managing other responsibilities, such as renting out a property.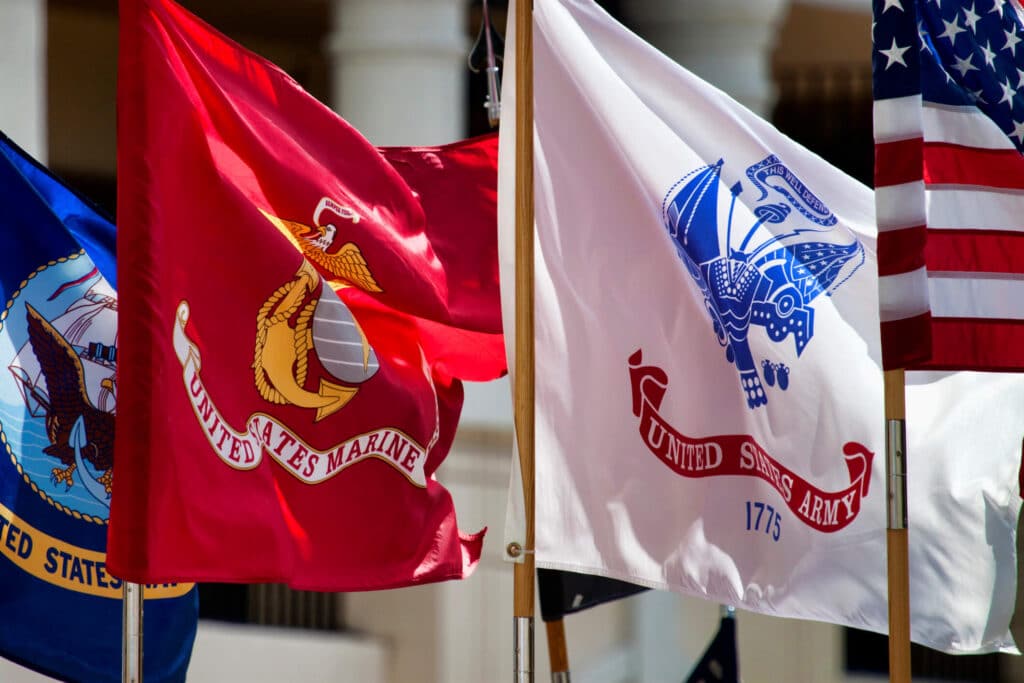 Many military members who are on active duty are faced with an unconventional and often spontaneous lifestyle. At a moment's notice, they may be deployed or have to pack up and relocate due to the unexpected timing of a PCS, leaving behind the home they may have recently purchased.
Rather than going through the process of selling it, many homeowners in the military choose to rent out their homes while they are away. Not only do they get to keep building equity in their home, but they can make passive income from renting out to tenants.
While owning a rental property can be a great way to generate passive income and build long-term wealth, it can also be challenging, especially when you don't live near the area.
In this article, we'll explore the realities that military members face when managing investment properties and offer practical tips and advice on managing them effectively.
Common Challenges for Military Members Managing Rental Properties
Managing a rental property can be difficult as a military member, particularly when you're away from the area. If you self-manage your rental property, it's important to be aware of the most common challenges so you can plan for them and avoid them.
Rent and Mortgage Payments
One of the primary concerns for military personnel is ensuring that rent or mortgage payments are made on time, even when they're not physically present.
A solution is to accept payments from tenants electronically and send automated notifications to them. You can set up automatic payments for your mortgage, too.
Tenant Placement and Screening
Finding and placing trustworthy tenants can be a daunting task, particularly when you're not in the area to show the property.
One way to ensure you're renting to a high-quality tenant is to have someone you trust in the area show the house and screen prospective tenants. If you have time, you can also schedule video calls to interview applicants and review their documents.
Property Maintenance and Repairs
Proper upkeep and maintenance of the rental property are essential for keeping tenants happy and ensuring the property's long-term value.
When a tenant has a problem, it's essential to have someone who can go to the property and make repairs as needed. Again, having someone you trust nearby to handle these situations is ideal.
Security and Safety Concerns
As an absentee landlord, there are concerns about the security and safety of the property, such as protecting it from theft or vandalism, ensuring that it meets local safety regulations, and making sure that it is adequately insured.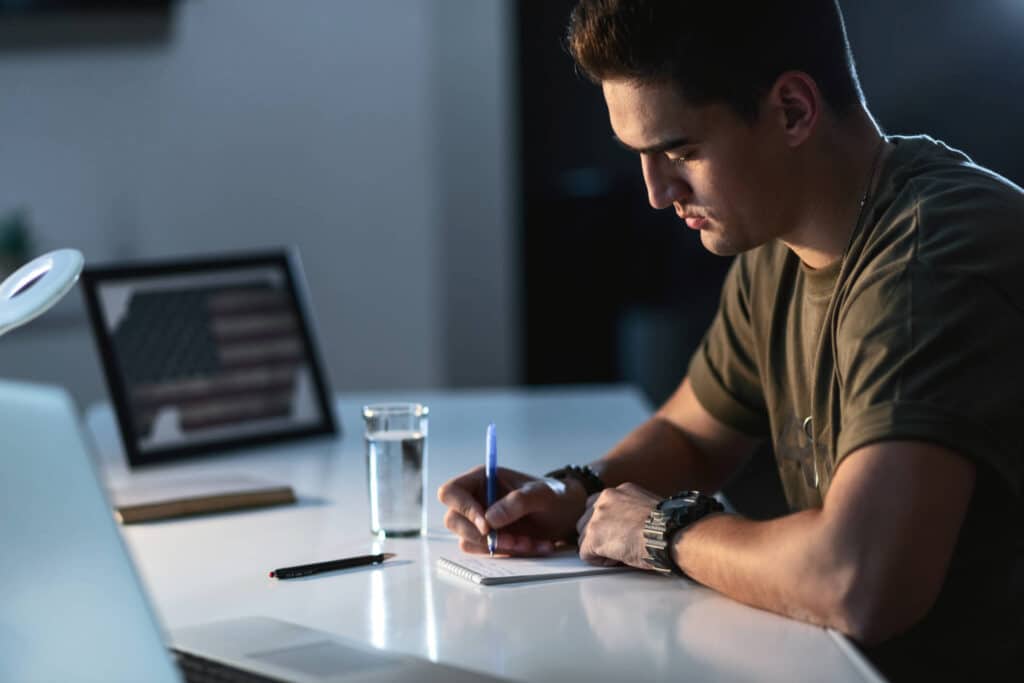 How to Manage a Rental Property While in the Military
Renting out your property while in the military can be overwhelming, but there are ways to minimize stress and ensure that your property is well taken care of.
Hire a Professional Property Manager
A property management company, like Scout Property Management, can handle many aspects of renting out a property, such as finding and screening tenants, collecting rent, and handling maintenance and repairs.
They can also keep an eye on your property and make sure that anyone living in it is upholding the terms of the lease.
Plan for Contingencies
Military personnel may be called away at a moment's notice, so it's important to have a plan in place for handling emergencies, such as a property maintenance issue or an unexpected tenant issue.
If you self-manage your property, be sure to have a list of contacts you can quickly reach out to at a moment's notice. Any delays in handling a maintenance emergency could cause extensive damage to your property.
Conduct Thorough Tenant Screening
It's important to carefully screen potential tenants before allowing them to live in your property. This can include conducting a background check, a credit check, and verifying employment and income. You also want to speak to references.
Many of these tasks can be automated, but there's no substitute for meeting prospective tenants face-to-face. With an in-person conversation, you can get a feel for who they are and whether they will pay rent on time and respect your valuable asset.
Ensure Proper Landlord Insurance Coverage
Make sure that you have adequate insurance coverage for your rental property, including liability insurance, property damage insurance, and rental income loss insurance.
You may also require your tenants to have a renters insurance policy to better protect them in case of any accidents, damage, or theft.
Understand Local Laws and Regulations
Every state and city has different laws and regulations related to renting out a property. Make sure you understand and comply with these laws, including landlord-tenant laws, property maintenance requirements, and local zoning laws.
If your rental property is in California, you must comply with some of the most tenant-friendly laws in the nation, including expanded state fair housing laws that go beyond the federal government's Fair Housing Act.
Property Managers: The Military Landlord's Key to Rental Success
Hiring a professional property manager can take away all stress and responsibility of having a rental property while on active duty.
When you hire a property management company, you can focus your attention on the job you have rather than spend your energy worrying about your rental property back home.
No More Stress and Responsibility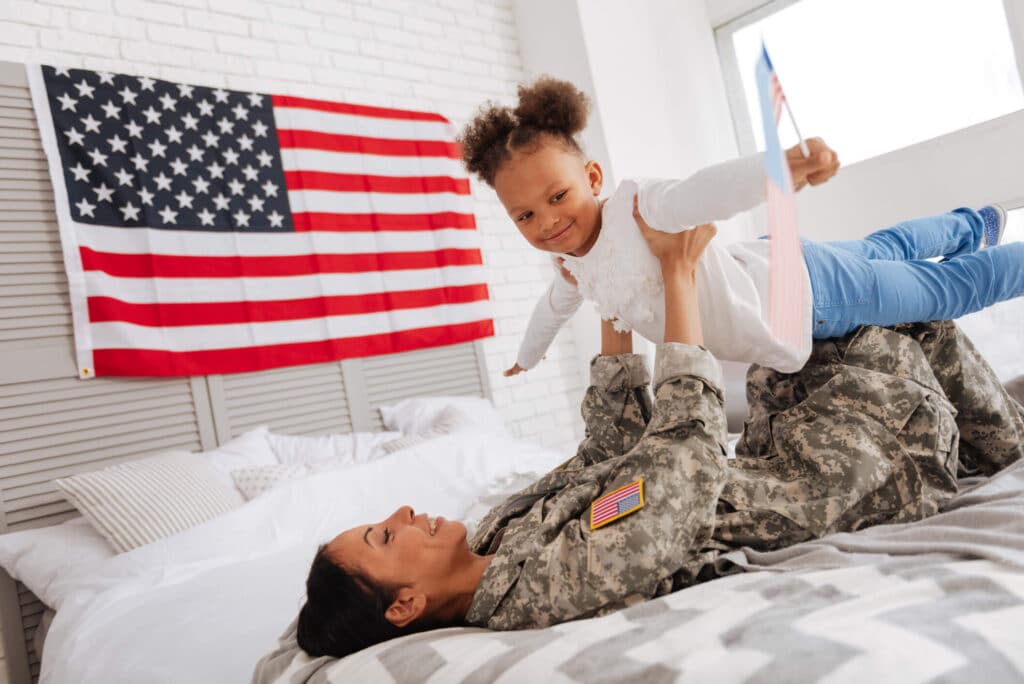 A property management company will handle the day-to-day tasks of managing a rental property, such as:
on-time rent collection
tenant screening
dealing with tenants
property maintenance
rental property accounting
24/7 emergency maintenance
tax preparation
lease enforcement
routine property inspections
and more…
If you work with Scout Property Management to manage your home while you're away, you can also count on 100% financial transparency so you can feel good about spending your hard-earned money on a property manager.
Professional Property Management Expertise
Property management companies have the experience and expertise to effectively manage rental properties. They know how to attract and retain qualified tenants, cost-effectively handle property maintenance, take care of tenant maintenance requests, and make sure you're always 100% legally compliant.
Improves Tenant Retention and Satisfaction
A property management company provides excellent customer service to tenants, which can improve tenant retention and satisfaction. This can lead to long-term tenants you can trust and who want to renew their lease.
Having positive working relationships with tenants also protects your property from damage or neglect from disgruntled tenants who don't feel they're being treated fairly.
Reduces the Risk of Costly Property Management Mistakes
Property management companies have the experience and knowledge to avoid costly mistakes, such as incorrect lease agreements, poor tenant screening, inadequate property maintenance, legal issues, and extended vacancies.
Using a great property management company means you don't have to worry about your rental property or any unexpected costs.
Military Property Management in Fallbrook, CA
You've done tireless work to put yourself in a situation to own a home. Now that you have to leave or could be deployed at any time, you don't want to sell the house you fell in love with or miss out on getting passive rent income while you're away.
If your home or investment property is in Fallbrook, CA, Scout Property Management is the no-worry, high-value solution!
Military families and active-duty military personnel trust Scout Property Management to take care of their beloved homes (or investment properties) while they're away.
From maintaining your property's condition to finding high-quality tenants and maximizing your passive rental income, property owners in Fallbrook have a stress-free and profitable experience renting out their homes with Scout Property Management.
Get a FREE rental analysis to see how much your property could rent for and to consult with a professional Fallbrook property manager about the best plan of action.